I left on August 16th, 2020 with a plan to reach Calgary and spend time with my sister, then head out to Vancouver and do a week long ride out to BC. I packed camping gear with the idea to leave it at my sisters in Calgary when out west so I can travel lighter. I would be working on the road as needed so carried a laptop and would just get a hotel/motel as work popped up.
The bike of choice is a Yamaha T7, with a set of new 50/50 Dunlop Trailmax Mission tires, the plan was to do some gravel roads along the way and then some FSRs out west.
Day 1: Mississauga to Sault Ste. Marie
As I ride I add side roads depending on time and how bored I am of the hwy. Along the ride, later on in the afternoon I start to find places to stay and go from there. I find this method affords the best freedom to explore. For the first few days in Ontario I chose to camp as long as the weather was good and I felt fresh.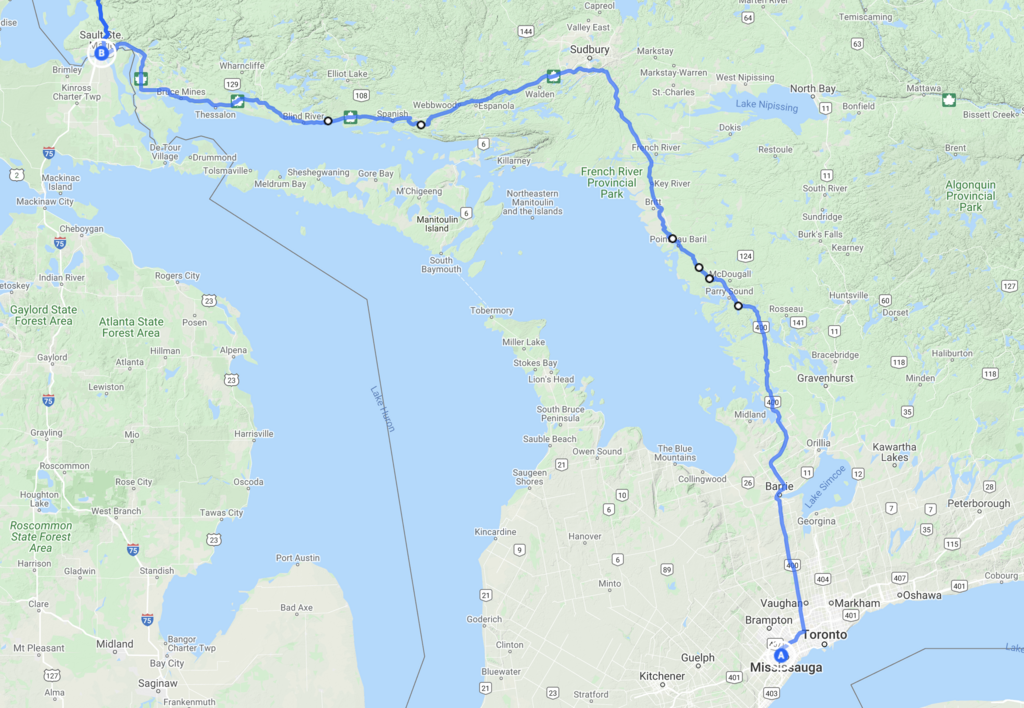 Starting off the day, weather was good with a few spots of rain here and there, nothing crazy. Every now and then I'd get of the hwy to take some side roads, slows the pace down, I always hope some of them are gravel.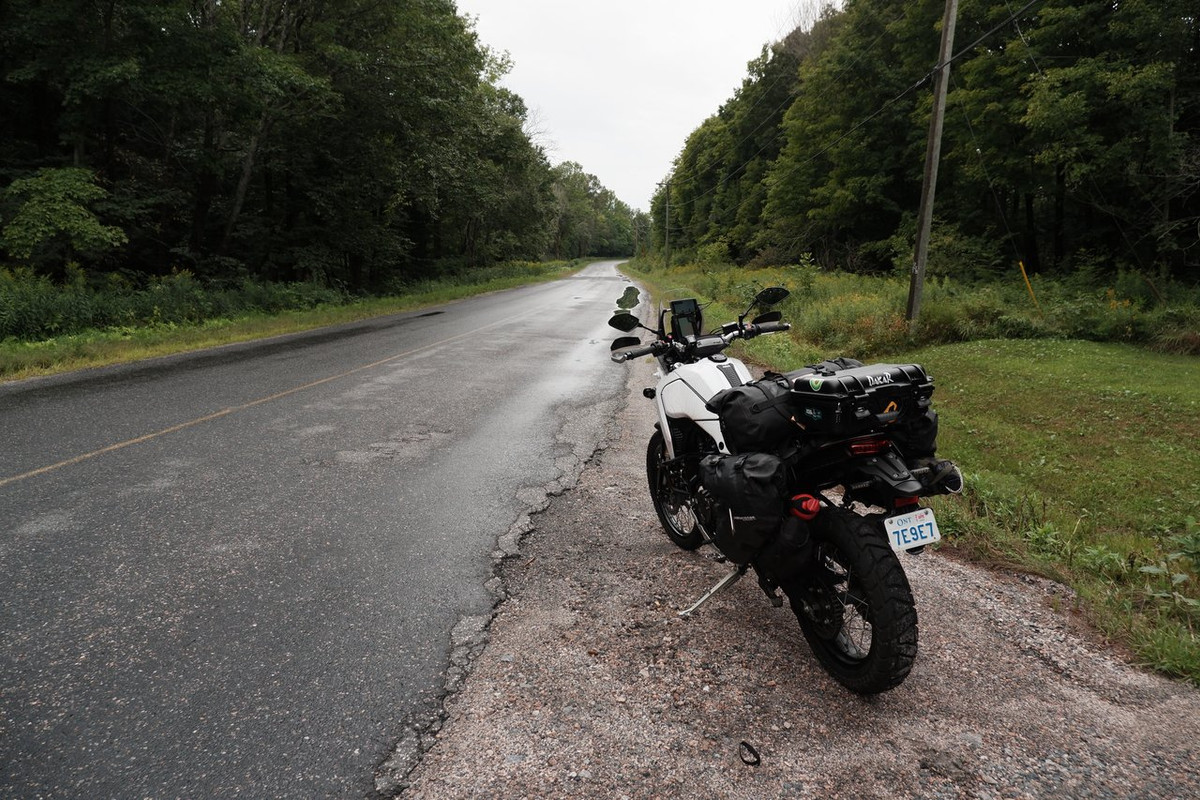 Overall day 1 was pretty quick and not too many pictures, just enjoying the start of the trip. I ended up staying at Blueberry Hill camp, great oweners and very basic campsites, got some free firewood as a bonus. Only downside to the night was a couple in a van a few sites down that had loud music blasting the whole time, took the peace away, and the main road running right behind the site got a bit noisy.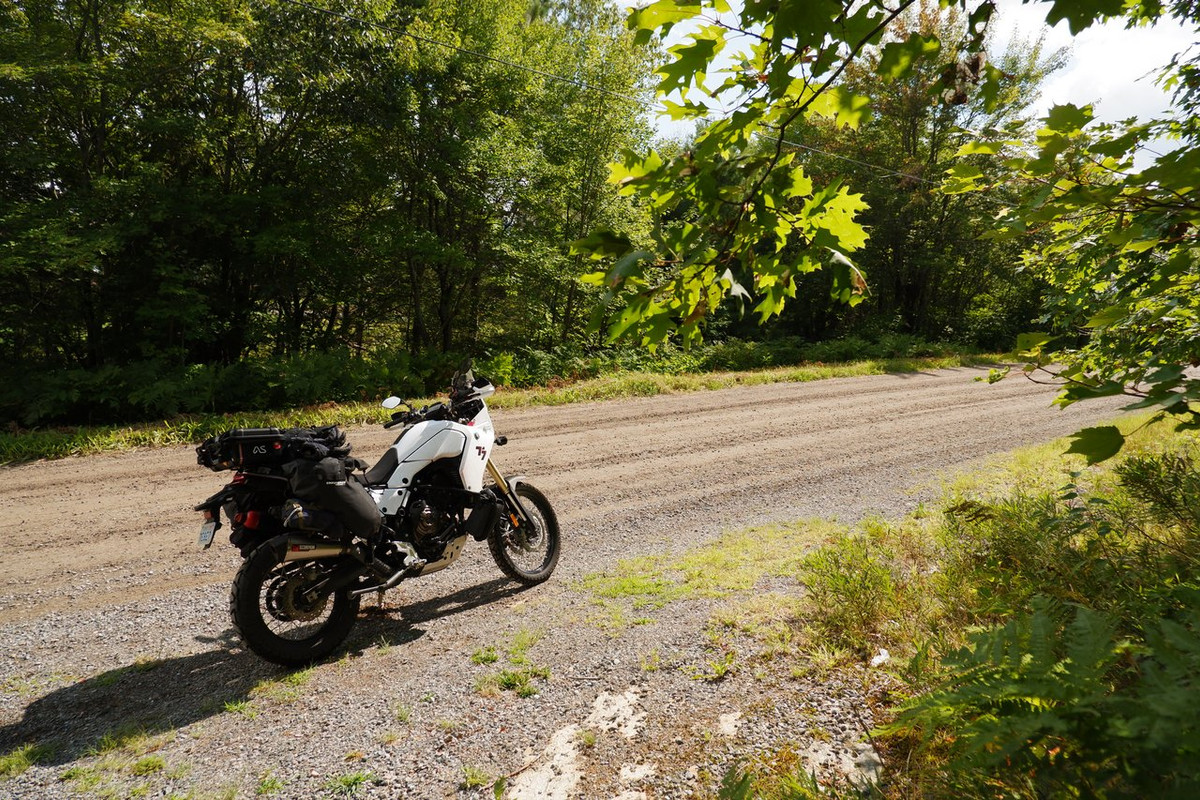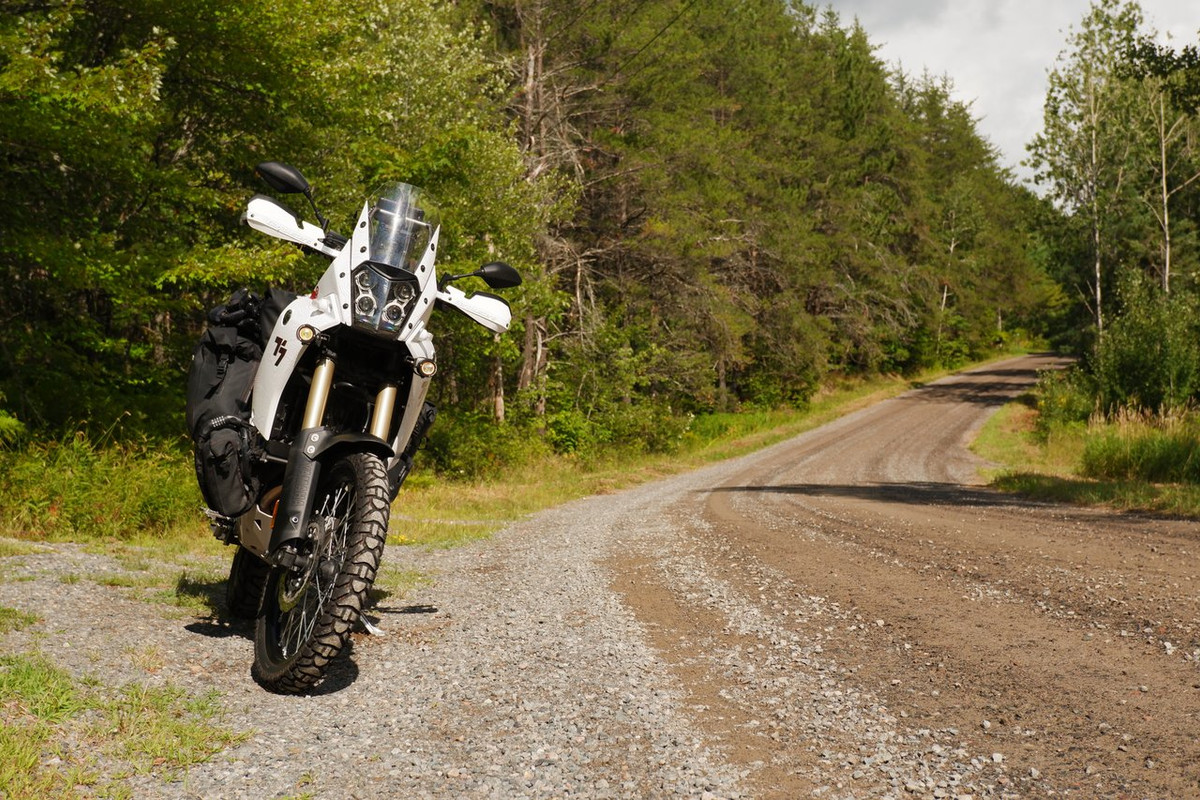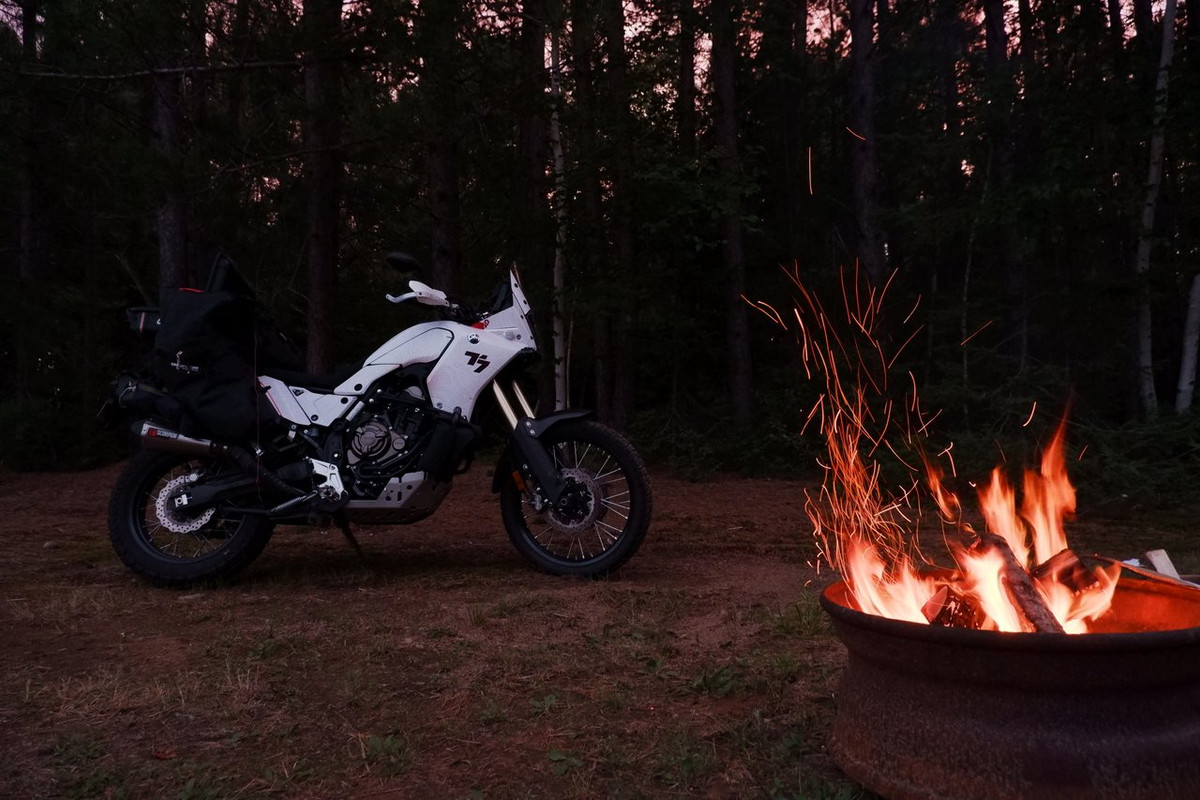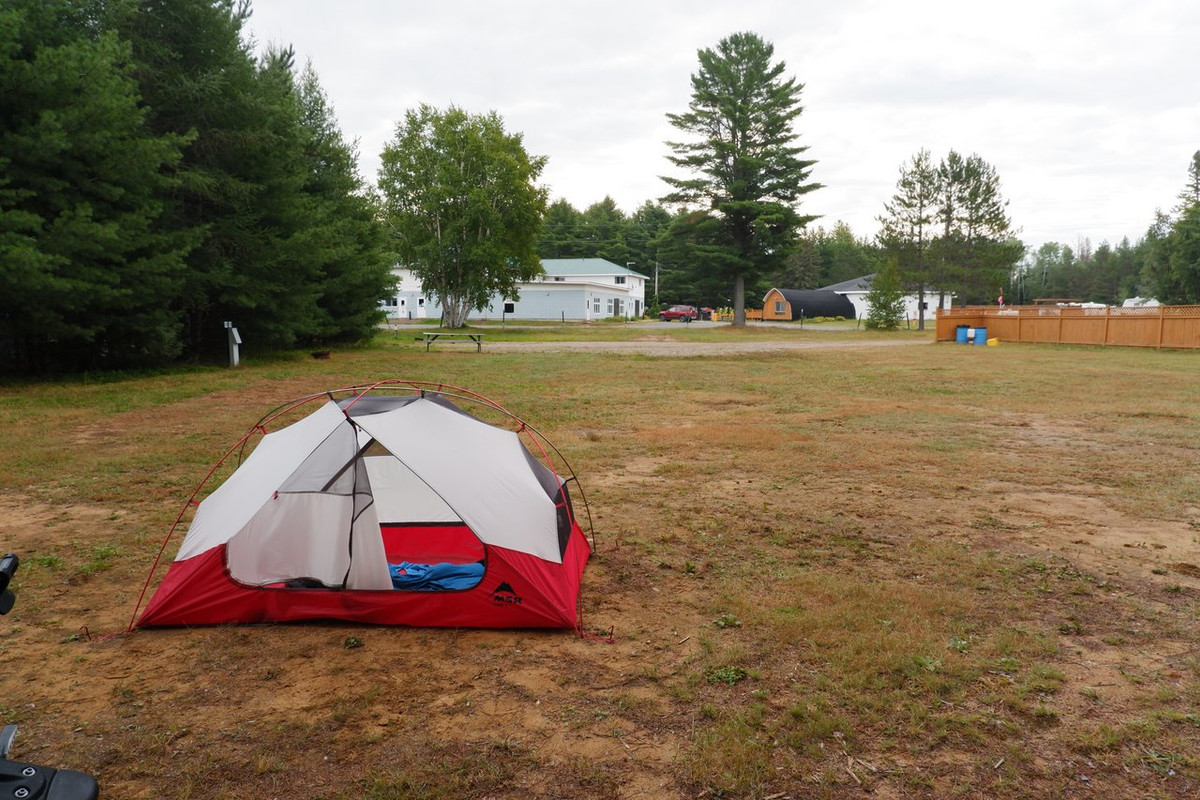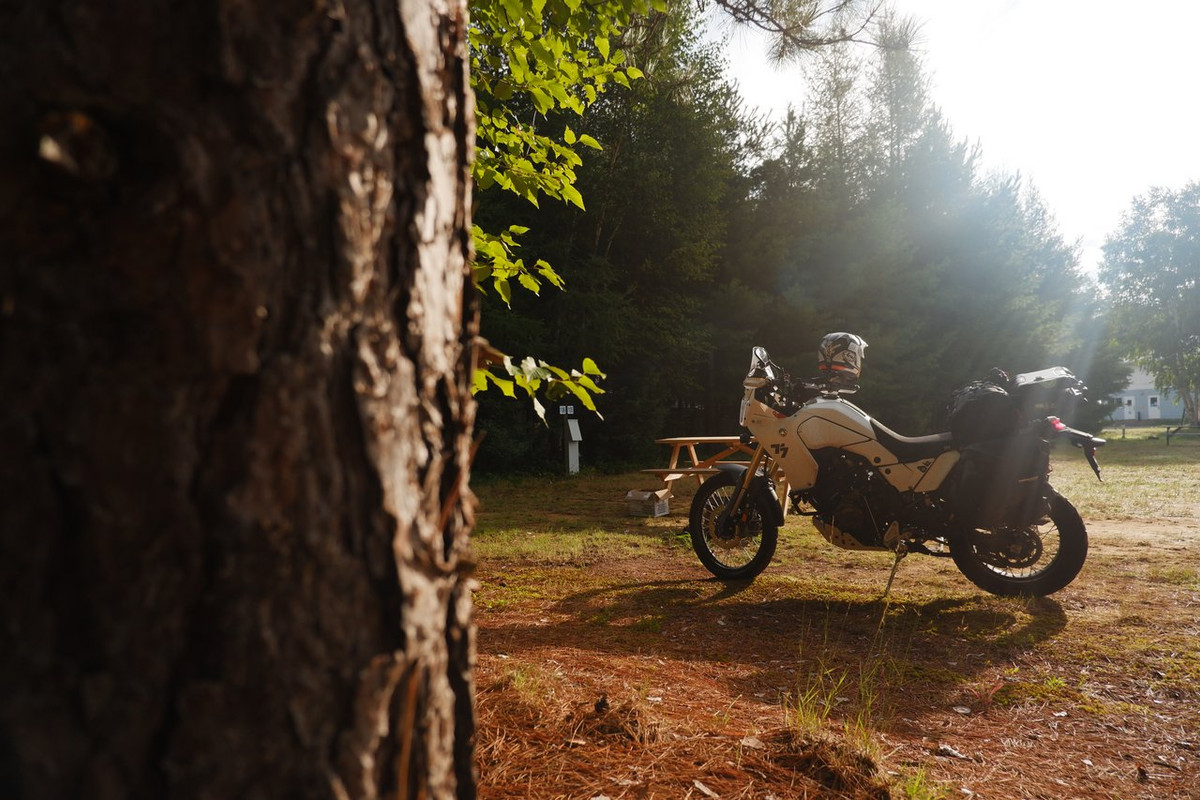 Day 2: Sault Ste. Marie to Nipigon
Day 2 went a little slower than expected, I was supposed to make it Thunder Bay which didn't happen. Taking camp down in the morning took some time and I left a little late, no worries. Sun was out and weather was good. It was also my first time this far up north in Ontario, so I was slowly absorbing the views.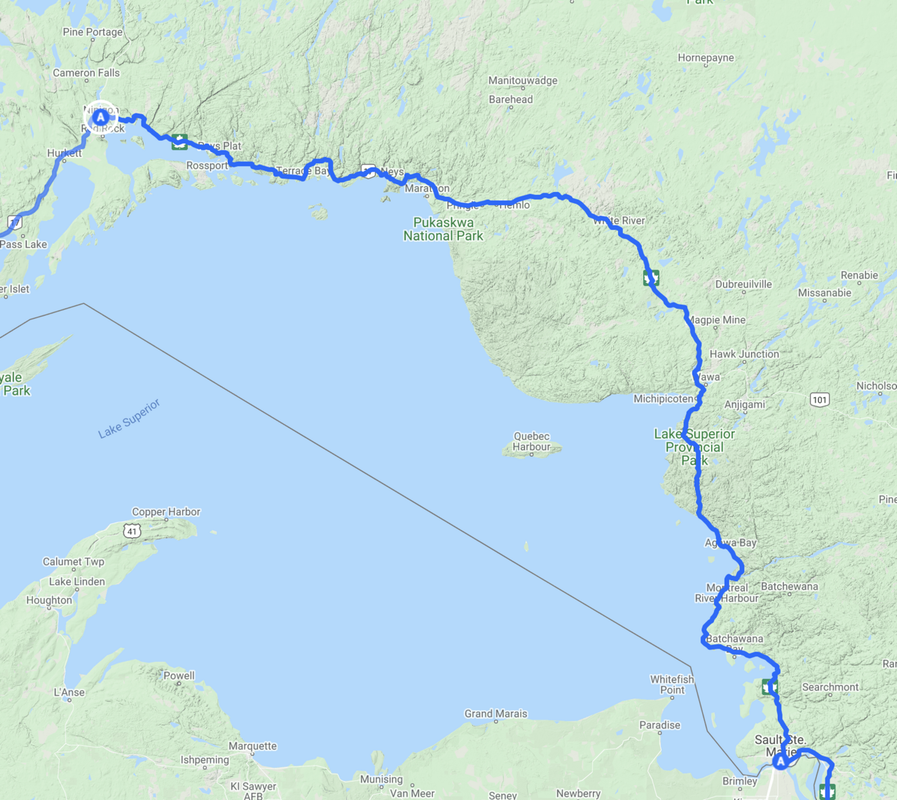 Im not 100% what side road this was, though it went into a residential street and went alongside the lake with some great views and curves. I did get lost here somewhere trying to take some gravel roads back out, and ended up just back tracking loosing some time. This back tracking on gravel roads happens quite often as either the roads are washed out, lead nowhere, or just plain get too sketchy for a fully loaded bike.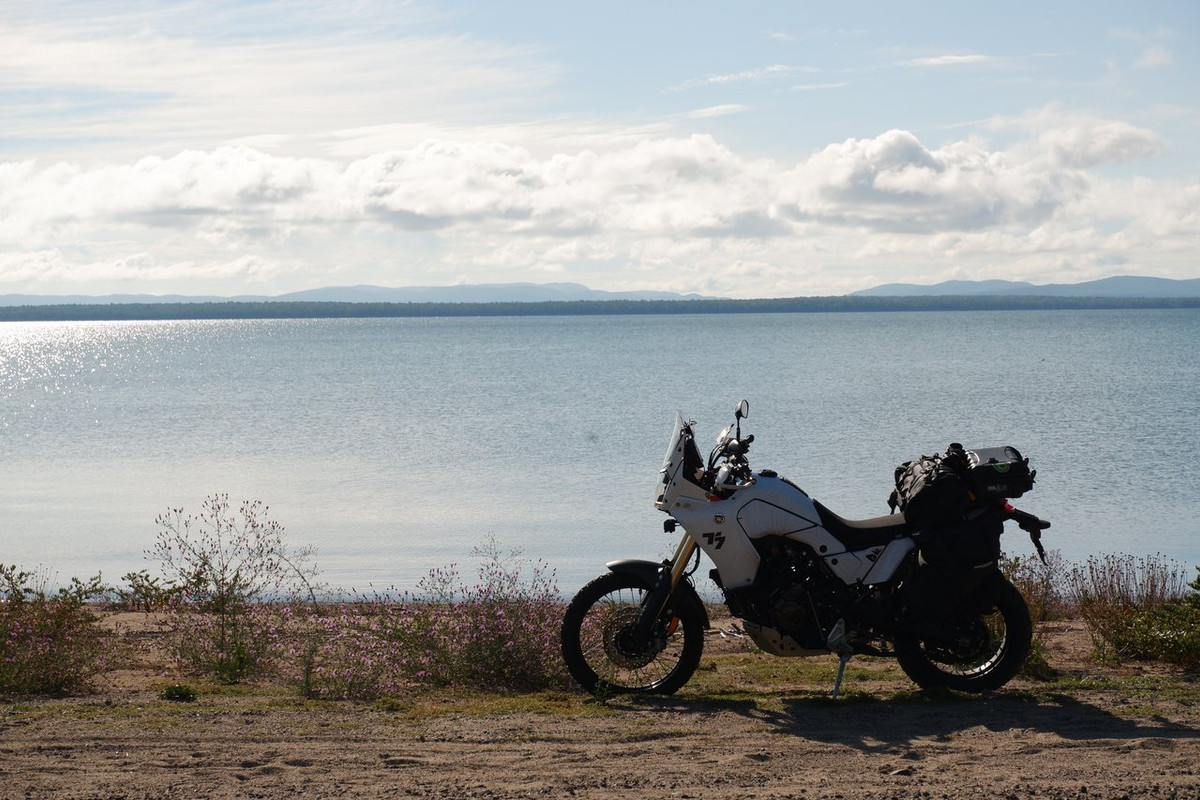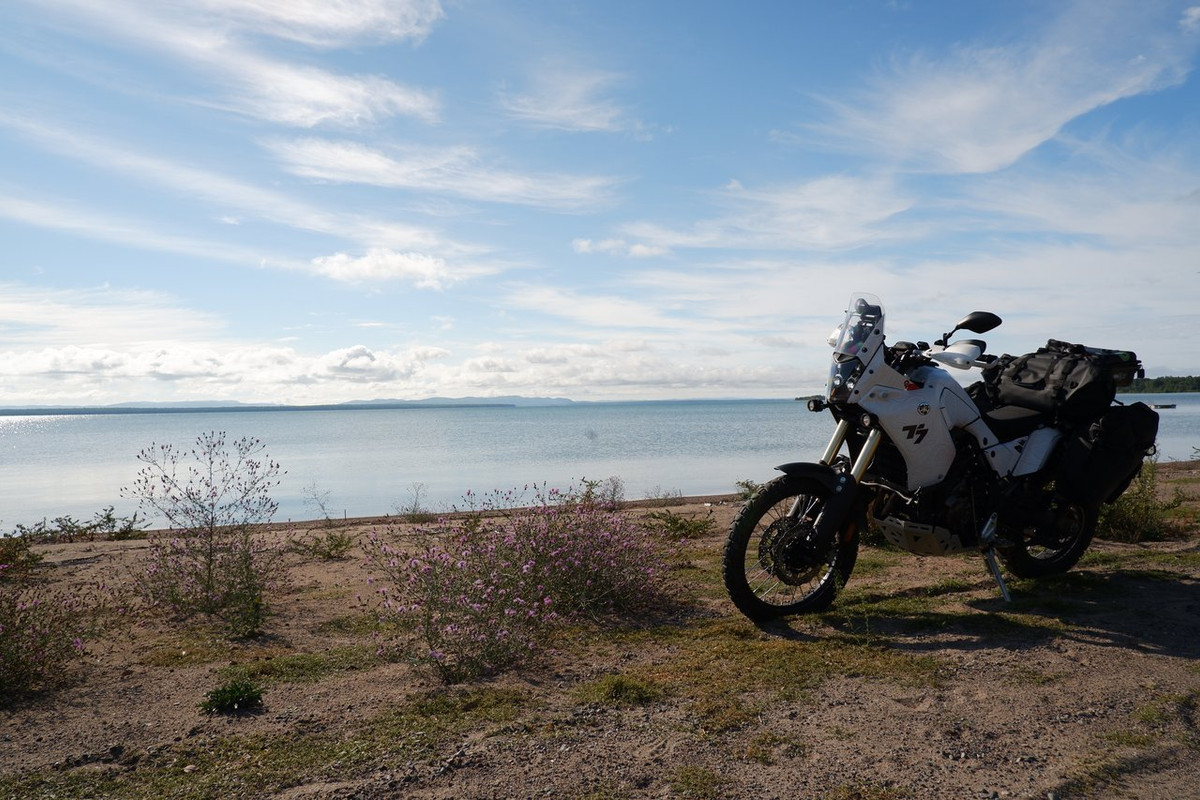 One of the viewpoints just off the Trans Canada HWY, the roads were pretty empty and view points like these very quiet.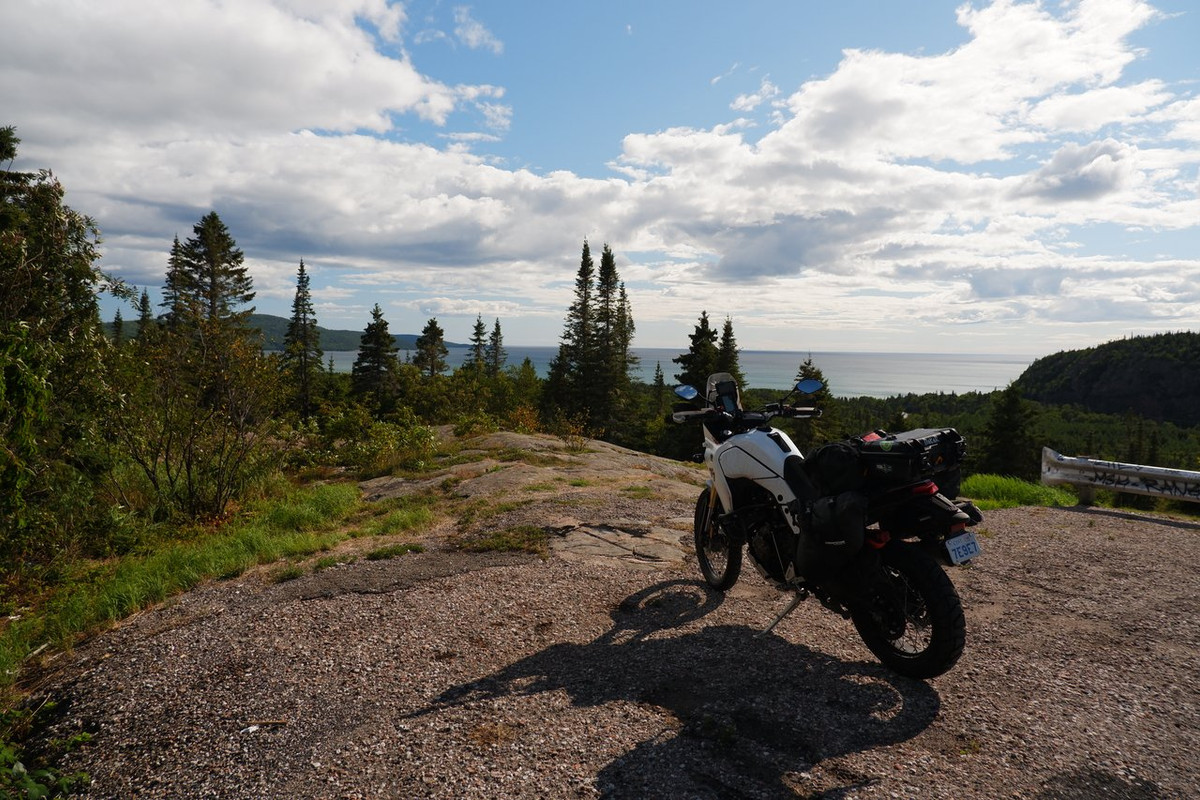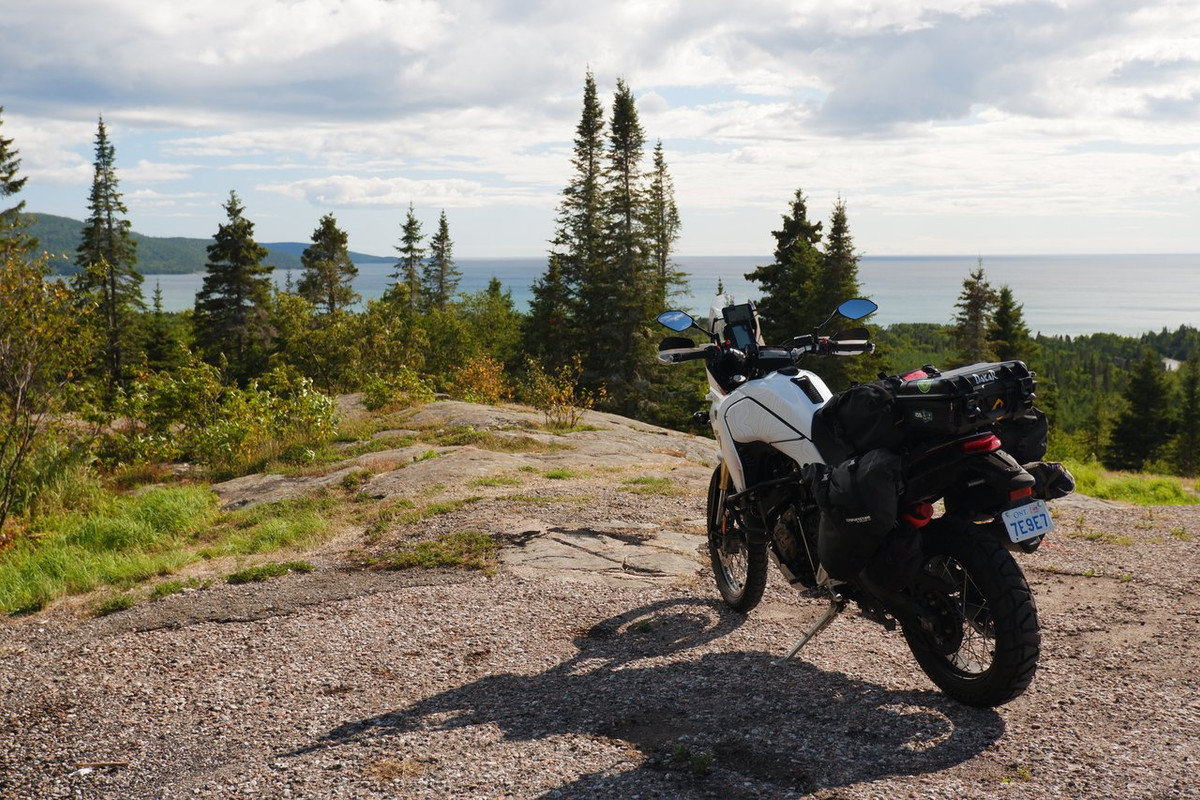 Along the Trans Canada there are lots of places to stop and take in the scenery. A few people would come up and chat, I ended up meeting another rider who just finished school and bought an older BMW 1200GS as his first bike, he just loaded it and left from Nelson BC, set to ride into Quebec and find a job there till next year. He was just wild camping along the way and happy to be out of the prairie's. This is the freedom I love to see that Motorcycle's afford to offer people without limitations or worries.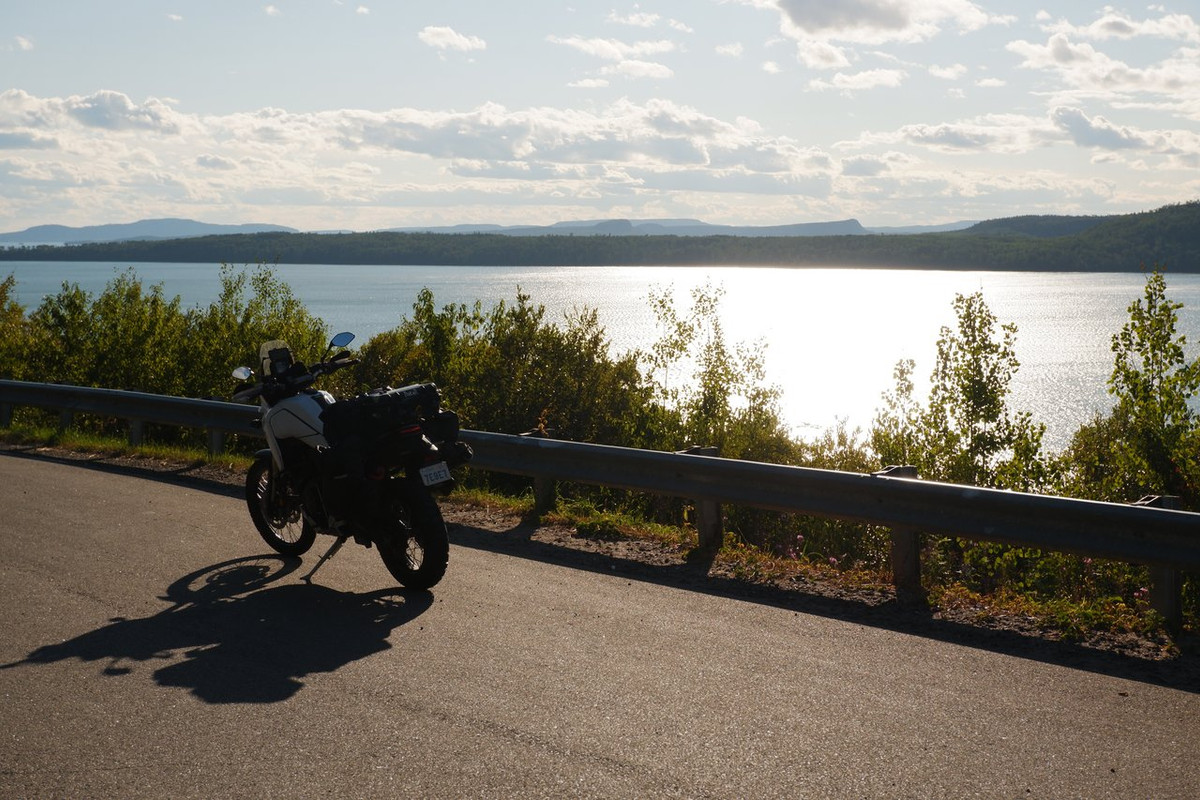 The day ended at Nipigon Marina and Campgrounds, highly recommend this place. It was only $11 for the night, quiet, and well behaved campers all around. The views of the river are great at night, as they are in the morning. Only odd part was that they sold firewood and had no kindling, I ended finding enough twigs around to make things work and it was a lovely night.
As the night was clear I slept without the rainfly on the tent, midway through the night I saw a mini aurora in the sky which was awesome!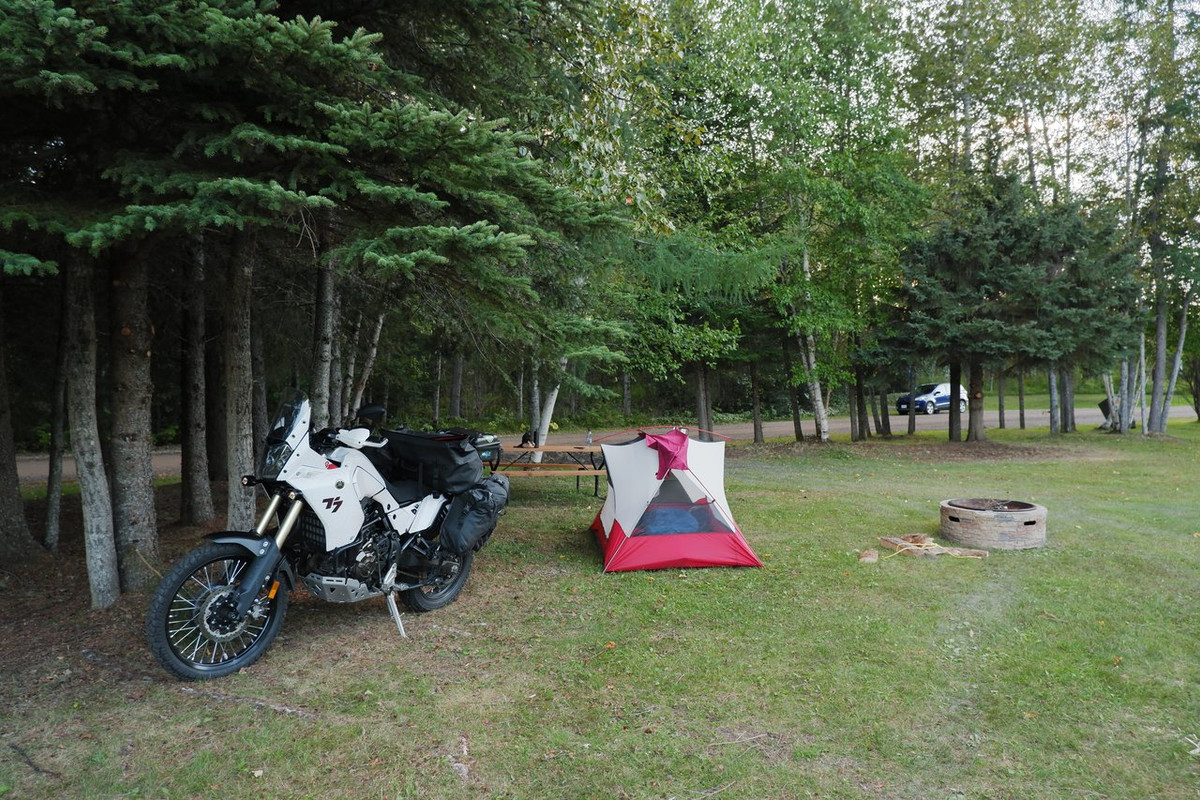 Last edited: