I believe most of us are riding now time to get 2020 rolling.
Anyhow those of us who are, please post your day trips, interesting places etc here. Hopefully we can share experiences.
Yesterday was such a gorgeous day, I had to make the ride up to Haliburton to see the Street car in the forest (on Kennaway rd), some of you have been there and the past couple of years I haven't been able to get there.
The route with some wandering.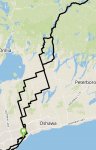 Details if you are into that thing.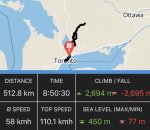 The street car!!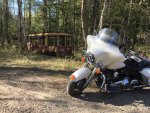 As close as I could get to the scout reserve. Use to go there when I was a kid it would have been cool to just see the lake, but nadda.