Well-known member
Site Supporter
So I pull the cover off my Ducati Diavel Titanium to find that the clear coat on the tank cover is peeling.
I called my sales rep, he told me they had another one that did the same thing.
So service is now talking to Ducati to see if they will cover it. So I will keep my fingers crossed.
My friend bought a new V4 Panigale he had some issues with warranty and was not happy with Ducati.
I have owned 4 Ducatis and I have had no issues before this. I was always on their side when people said never
buy a Ducati, so I will see how this turns out.
Anyone else have one of these? Any issues like this? The more I find, the more likely they will replace the cover.
I found a guy selling the cover in the UK and guess what, it's peeling too.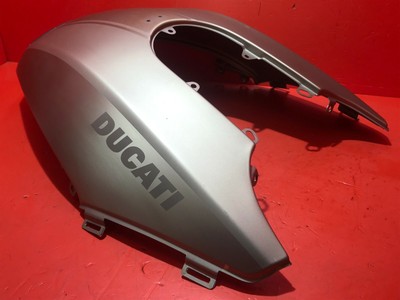 DUCATI DIAVEL TITANIUM. FUEL TANK COVER IN TITANIUM. THESE TITANIUM COVERS ARE LIGHTER THAN THE STANDARD STEEL. LIMITED EDITION TITANIUM. FUEL TANK COVER. AND I THINK LIGHTER THAN THE CARBON FIBRE COVERS.
Last edited: