Well-known member
Site Supporter
I needed new soles for my moto boots. "Big bucks", he said. I didn't ask. He suggested doing half the soles, $50.
A pretty nice result, I think.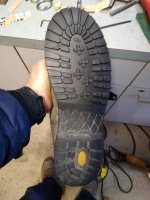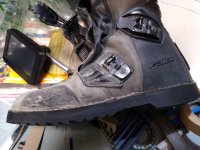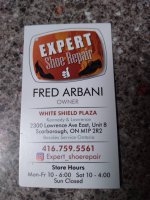 Fred is a really nice guy and a fine craftsman. He can repair shoes, boots, leather goods, zippers, etc.
Located at the back of the White Shield Plaza, Kennedy and Lawrence in Scarborough.