So this past weekend I took my 2008 GSX-R 750 down the 1/4 mile at TMP for the first time. It is actually not that easy lol, at least for me and my lack of experience. First pass of the day was an 11.2 at 131mph, and my fastest was a 10.8 at 134mph with lots of 10.9's. My buddy with the same bike ran a 10.4 at 134mph which shows you the difference between a basic rider and a great rider (See the last time slip). The fastest out of my friends was a 2012 GSX-R 1000 which went 10.07 at 146mph!!! The thing is a freight train!
There was also open lapping there that day which looked liked a lot of fun. Next step will be to take it around a road course! I can't wait.
First pass
Fastest pass - Still need to work on my launches LOL!!
My 2008 750 vs my friends 2009 750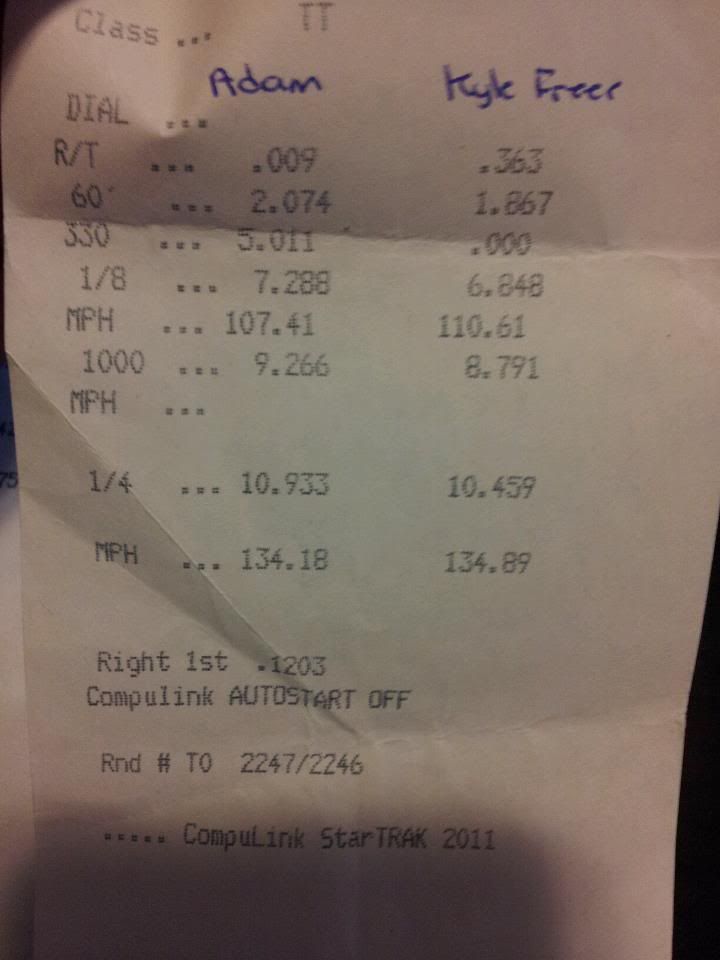 [/QUOTE]