The CBX250 was originally introduced in the UK in 1984 as the CBX250RS, it featured DOHC RFVC 31 HP electric start single, breathing through dual carbs and exhaust.
It arrived in Australia in 1985 as the CBX250F in updated bodywork, a SOHC RFVC single making 26 HP, dual carburetors and 2 into 1 exhaust and sporting a chin spoiler.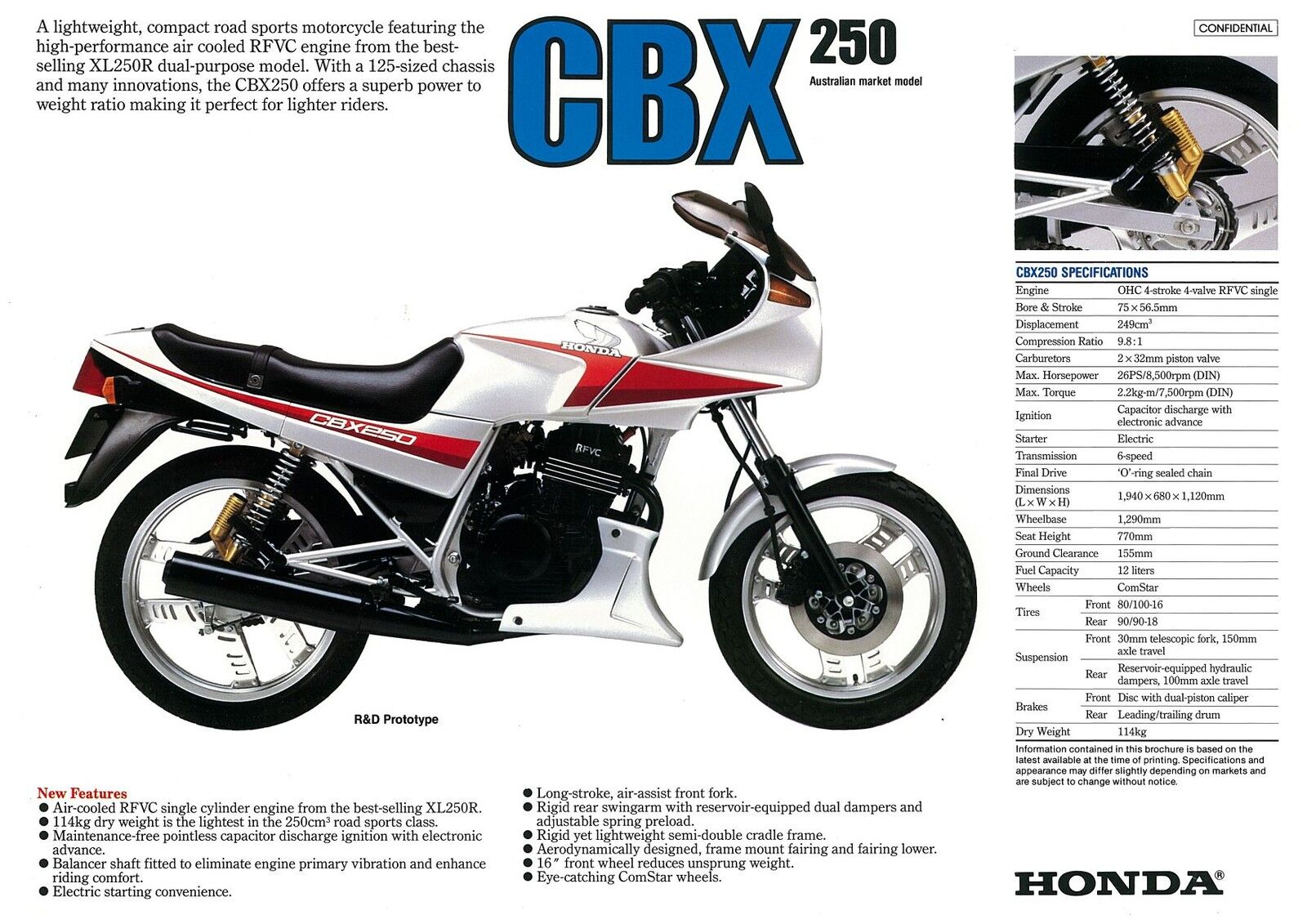 1987. Rick Hansen returns home to Vancouver after his Man in Motion world tour. The Loonie is introduced. Canadian and American negotiators reach agreement on the Canadian-American Free Trade Agreement.
Honda brings the CBX250H to the Canadian market. Now featuring a SOHC RFVC single, 1 lone carburetor to feed it and 2 into 1 exhaust and the chin spoiler deleted.