Towards the end of last season I finally managed to convince the wife to let me get a bike again after a looong hiatus after being hit on my first bike. A 2001 Daytona cam up at a great price with some cosmetic damage , which I was fine with since I have always liked the Speed Triple. Over the winter I collected the parts for the remodel
Finally finished last week !!!
I really prefer it this way, compared to when I got her.
Cheers
James
Before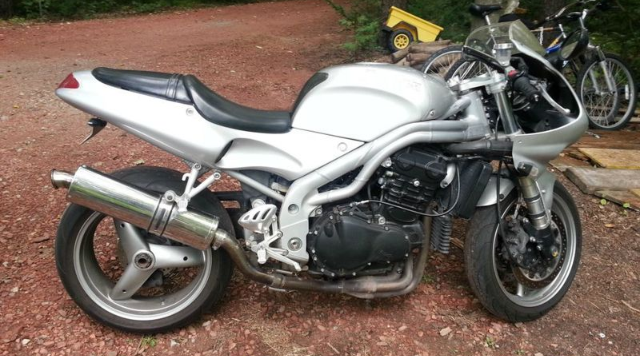 After and during