Hey guys,
I spent the last 2 years building this bike. Its up for sale now, but I am in no rush, so that means I will probably be doing stuff to it this winter (this project never ends - just the way I like it).
Here is a quick recap of the build. The full show is also available
HERE
on my blog.
What it started as: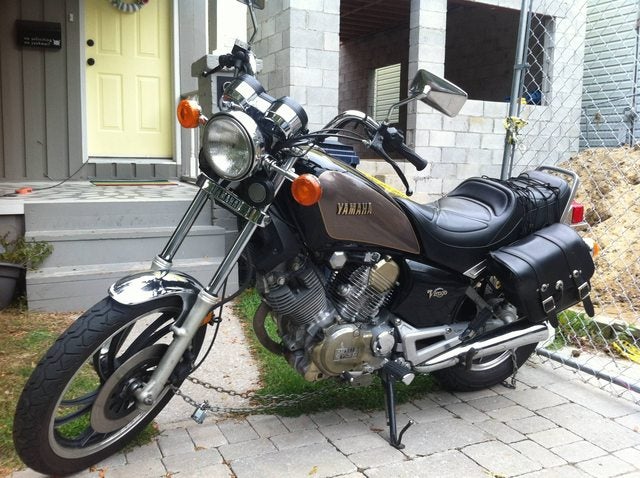 First mod was a fork conversion. I bought an 06 ZX6R that I took apart and parted out so that I could be sure that I was working with a straight front end (never can tell with front ends from the wrecker). I did a little maching work on the stem so that I could use the stock XV stem in the ZX6R lower tree. That way the bearings stay stock for later. Much easier IMO than screwing around with weird bearing sizes and stems to make it fit.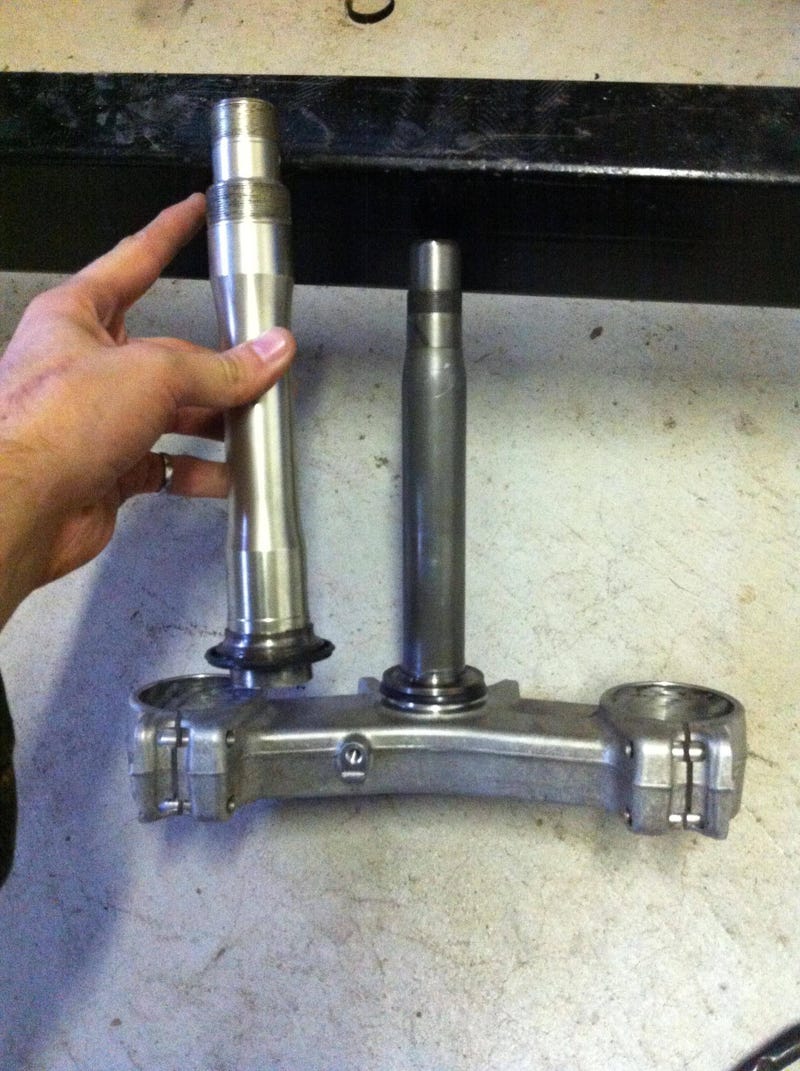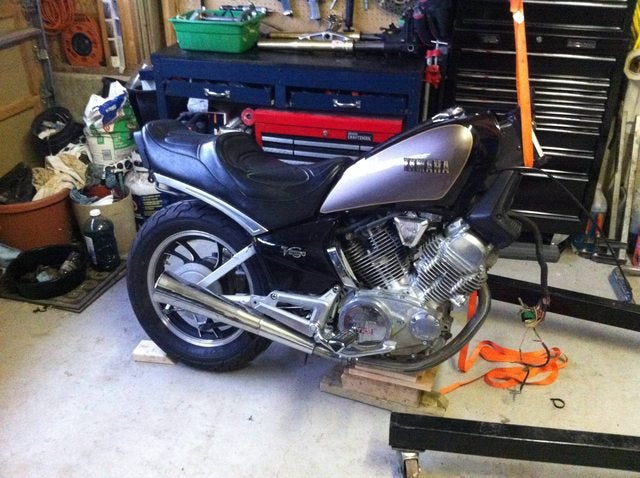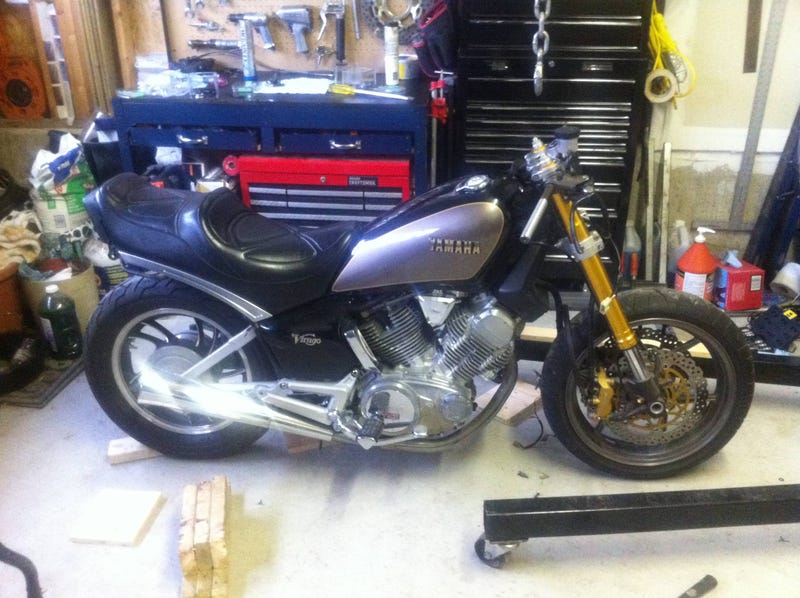 Second item was a rear wheel swap from a Gen II XV1100 so I could rid myself of those gross swoopy double5 spoke things.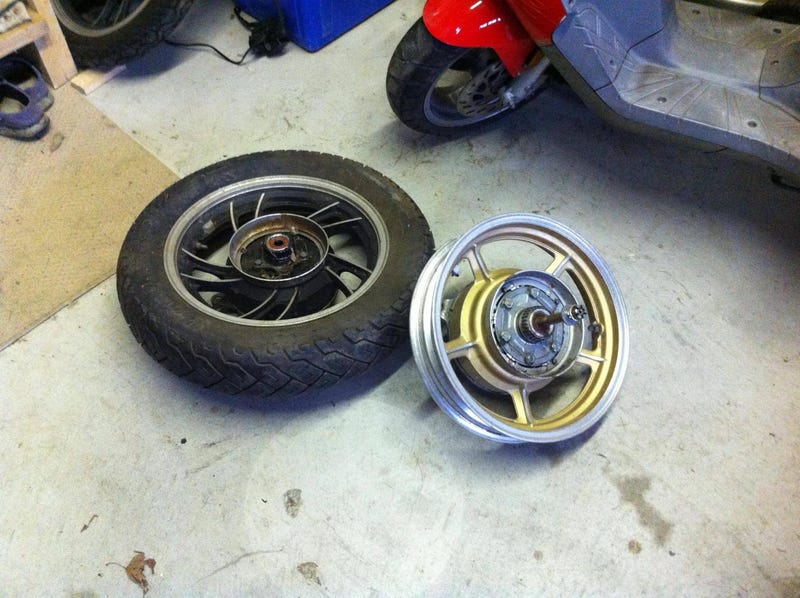 This required a complete swingarm and final drive swap from a Gen I XV750/920 to be able to work. Those swingers bolt right up to the XV500 frame. No mods needed at all.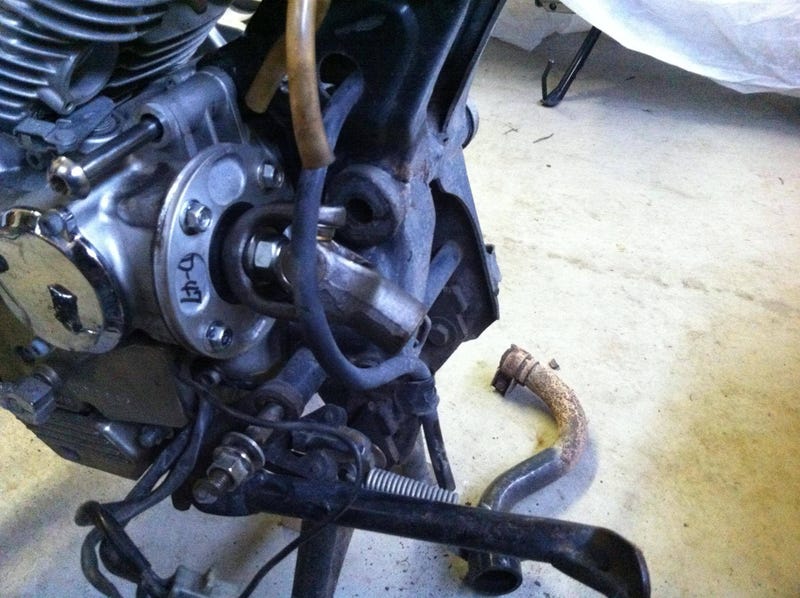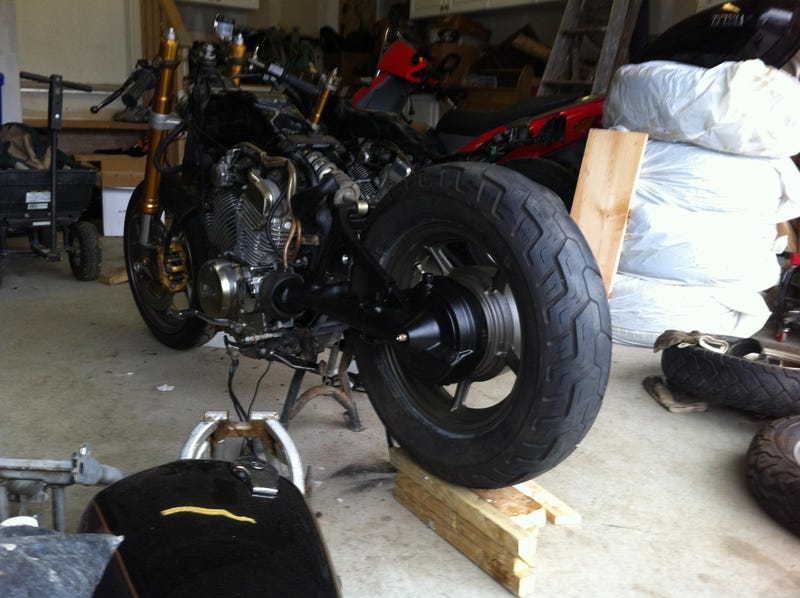 Fat tire was put on. 170/80/15.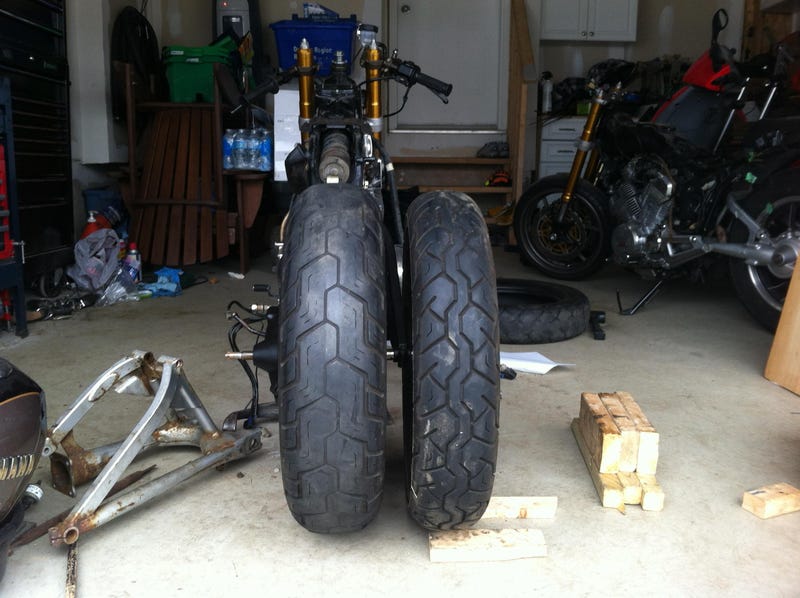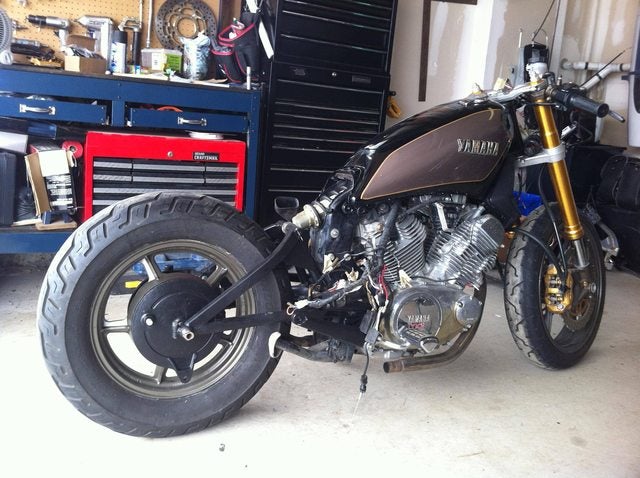 Next up, subframe and electronical whizbangs.