Hey gang
Take a look at this (the square metal box which says hot), anyone know what this could be used for, besides a vent. Or recognize it?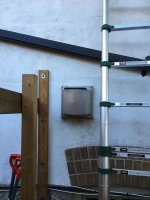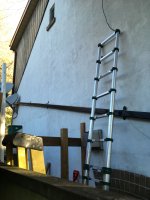 The issue, I've been dealing with a smoke related problem around my house. I suspect it is my num numb neighbour who I have had fire pit related issues with previously, has moved their burning indoors, to some kind of burning appliance. I've called the city and Toronto fire to figure this out, they have been responsive but vague to the point of the only answer is to send someone to inspect it. Which is fine, but I rather be more informed before I pull that trigger. Plus this issue is very intermittent and I only noticed these vents on my neighbours house recently and the issue of course hasn't happened since.
My thoughts if these vents (there is 2 one on this side of their house and the front) are the source of the smoke it's got to be violating both building code and fire codes of some sort. I am pretty sure any fire appliance must be routed up and above the house via a chimney.
Thoughts?