Please contact Adam at 705-722-2011
EDIT: PRICE DROP 7,500 OBO Certified
Hello. I am selling my 2008 GSX-R 750. The bike is in fantastic shape, and will be certified for the new owner. This is a great all around street bike to ride, and it made a healthy 131whp after being tuned. I am the second owner of this bike, and purchased it in April of 2012. It runs Motul 7100 full synthetic oil, and I am very particular about keeping up with maintenance, such as cleaning and lubing the chain at the proper intervals which you can see in the pictures, cleaning the air filter, and doing a filter and oil change every 3,000km's.
The 750 comes with:
1. Brand new Dunlop Q2's
2. Full Yoshimura R-77 exhaust
3. Power Commander 5
4. K&N filter
5. Speedo Healer
6. Galfer stainless braided brake lines - front and back
7. -1 Front Sprocket
8. HID main bulb
9. Hot Bodies windscreen - Comes with a double bubble and regular smoke
10. Tank protector
11. Fender eliminator
12. Solo cover
13. Frame sliders
It will also come with all of the stock parts, such as stock full exhaust, sprocket, brake lines, seat etc.
7600 OBO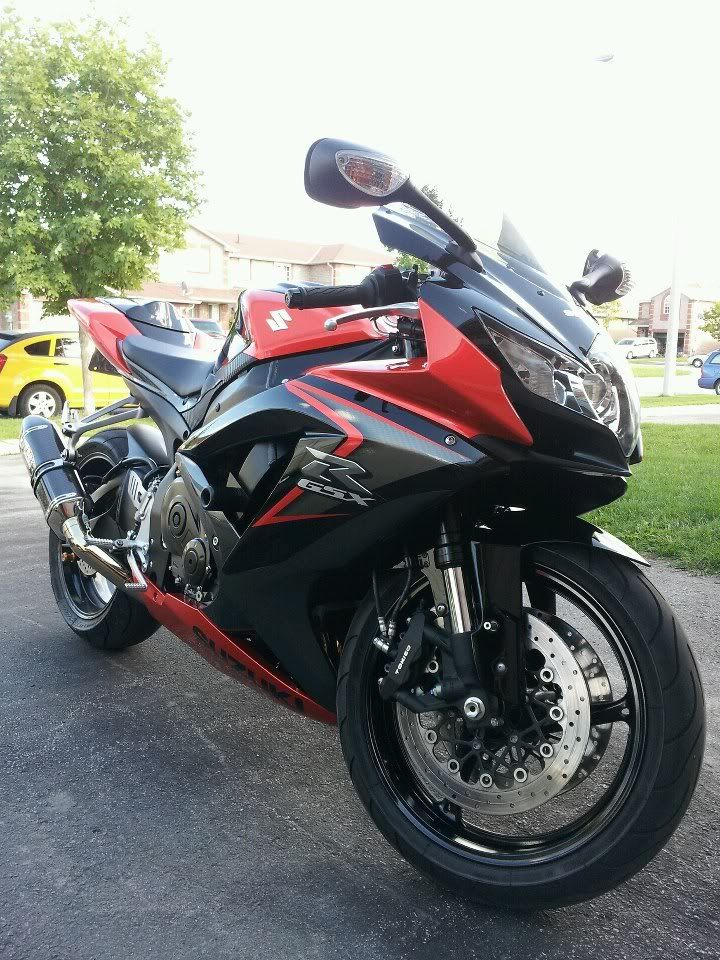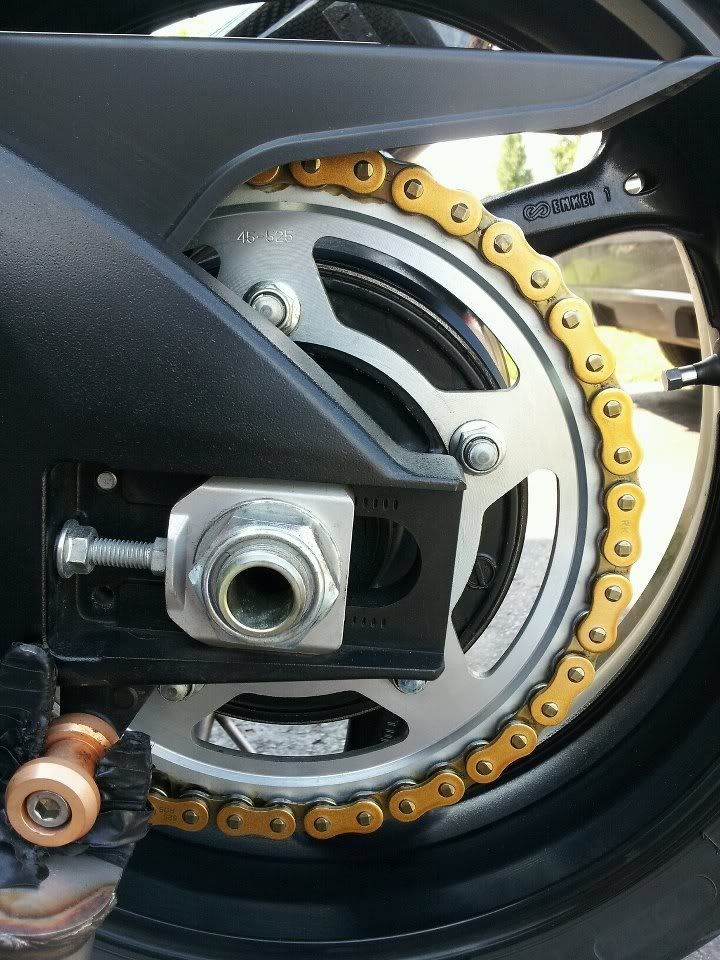 PRICE IS 7500 OBO CERTIFIED
Last edited: