Well-known member
Site Supporter
Hey everyone. This is the official group buy for the VR-Pro Gloves with Stingray. This is the last group buy on VR-Pro gloves unless someone wants to take over the Velocity VR-Pro business. Basically what I am saying is Velocity is for sale for anyone who can see the potential. I just don't have time to run it for long.
All Black VR-Pro Gauntlet with Stingray sliders $180 Cash price tax in (Shorty Version $165)
Custom colour VR-Pro Gauntlet with Stingray sliders $220 Cash price tax in (Shorty Version $215)
Only acceptable method of payment is Cash or Interac E-Transfer (EMT) to
jimmy@velocitysportsgear.com
(please make password "velocity")
Once I have received your payment I will add to you to the list.
The Group Buy will be valid until the end of this Month. April 30th.
The gloves will arrive mid May or according to Mac add another two weeks to that. lol. I only go by what our factory tells us and there can always be delays.
Specification
•Constructed from .9-1.0mm Cowhide Leather
•Unique Dual Velcro Gauntlet Straps
•Kangaroo Skin on Palm and fingers for a soft realistic feel
•Sting Ray Sliders on Palm, Gauntlet and outer Pinkie ensure a smooth slide
• Ultimate Pinkie Protection
•TPU Knuckles and finger sliders
•Unique Pre-Curved fingers
•Thumb Deflector to protect wrist buckle
•Ventilation slots between fingers for increased air flow
•Flex Panels on fingers for additional comfort
•Stitched with Nylon Bonded Thread
•Sizes 6 (XXS), 7 (XS), 8 (S), 9 (M), 10 (L), 11 (XL), 12 (XXL) and 13 (XXXL)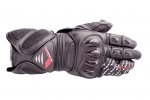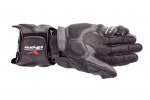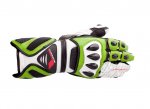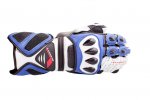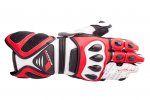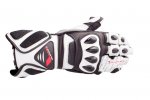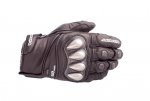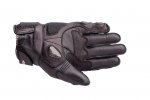 Other colour options are also available. Please email for more questions.
jimmy@velocitysportsgear.com