Well-known member
Site Supporter
I am looking to borrow a steering stem nut socket and wrench. Specifically for a Suzuki.
Is anyone willing to lend one out to me? I am sure someone here has one.
I am in Milton but travel all over GTA so distance is not a huge issue.
Or if anyone can suggest a decent one for a fair price to buy, I don mind doing that as well. Just don't want to spend hundreds.
Suzuki specific part #s are 09940-14911 and 09940-14960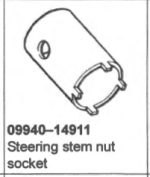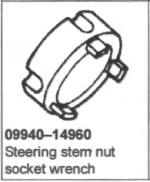 Greatly appreciated. 🍻