Well after using this for awhile I can comfortably report on how happy I am with the product. I purchased the Stem Mount option (handlebar available) and the everyday case.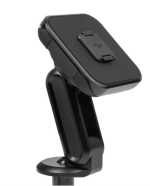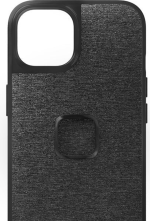 So, vs the Quadlock?
The case has a much slimmer profile. Build quality seems top notch, i like all the materials and the placement of them. I'm able to use wireless charging with the case, no problem

One downer? is that there are magnets on the back of the case, so setting it down on certain surfaces can lead to a surprise!

The stem mount is excellent, easy to install and modify, I have no concerns about it staying put. Built in vibration dampener is a bonus. Using this compared to Quadlock is night and day. Not finicky at all, snap it on and off in a literal second.
Priced out i think this is a $50+ premium but Imo is well worth it. The overall build quality does seem higher.