For sale - 1981 Yamaha XV920RH, 45,000kms. Comes with UVIP, safety and service manual.
90% restored, needs a stock seat and exhaust - there's a guy in Quebec who has both.
Health and motivation prevents me from finishing the job and I want it to go to a good home (no bobber builders please).
No low ballers.
It has new tires, battery, steering head bearings, front wheel bearings, front fork service - I repeat, it needs nothing to certify.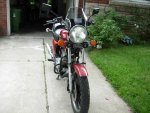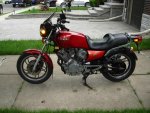 Runs great mechanically.
Thanks in advance, PM me if you're interested.